Our story
Company Agroseriff Ltd ( JHi I.S.) was established in 1999 as a private family company. In 2013, the company was transformed into a joint stock company.
 We create integrated projects for agricultural enterprises, develop technical and technological solutions for small, medium and large producers of agricultural products. Concept development, market analysis, feasibility study, technical design, turn-key projects. Constant information and technological support. Introduction of the latest innovations and advanced technologies in production. Complex automation of production.
Our projects are focused on reducing start-up investments, maximizing the use of local resources and ultimately maximizing the final profit.
Green technologies. We apply the most advanced technological solutions that allow to significantly reduce the use of pesticides and to produce environmentally friendly products. Our projects use exclusively Israeli equipment, which is produced individually for each specific project. It is adapted to the natural and climatic conditions and meets the requirements of the customer. After a thorough study of the technical parameters of local materials and equipment, we are positive about the use in our projects of components that are produced by local enterprises.
All the equipment that we supply Agroscheriff Ltd. Our customers are made in Israel. b>

We are the only ones in Israel who provide our customers with not only goods and equipment, but also extensive knowledge and experience enabling to effectively apply modern agricultural technologies in your farm. One of our advantages is the opportunity to provide our clients with information, advice and technical support in their native language without interpreters strong>!
Our experts speak with you in your own language, and this for many countries makes communication much easier.
SIMPLE DESIGN
Our projects are easy to implement, it is convenient and easy to work with, they have a reasonable initial cost, economic in operation and cost-effective.
CONVENIENT FOR ALL
It is very simple and convenient - to work with our equipment. If you are not familiar with this type of equipment, do not be afraid. We\'ll teach you to install it, start to work and successfully apply to obtain high yields.
EASY TO ADAPT
We are doing everything so that, if necessary, you could quickly and easily reconfigured your equipment to suit your requirements.
AESTHETICALLY
Our equipment works fine and has a nice design. It looks attractive!
OUR SERVICES
Help in developing the concept and specialization of your agricultural business.
Engineering design to suit your local conditions.
Production of all necessary equipment, components and materials.
Installation guidance.
Consulting.
Technical support.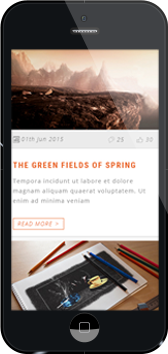 Unique idea and exclusive project
There is no sense to copy projects. Agriculture - is something that is closely connected with nature. In the world there are no two identical habitats. You need a creative approach for your agricultural business to be successful. We have such approach . We know how and what to do to achieve maximum efficiency.
OUR LATEST PROJECTS
Our latest projects have been implemented in different countries and each project is unique. Creative approach, working business concept, it is key to success for our customers. This is the main criterion. Each project must be successful and profitable.
Watering kit Drip 1000-3A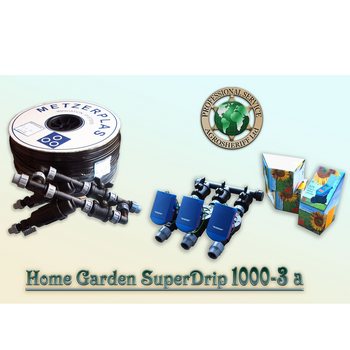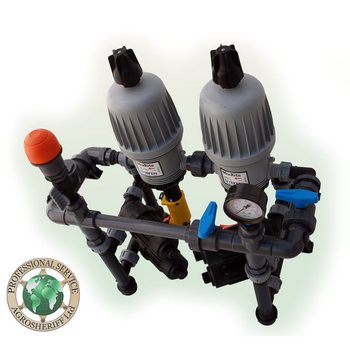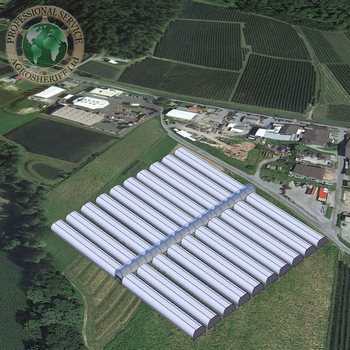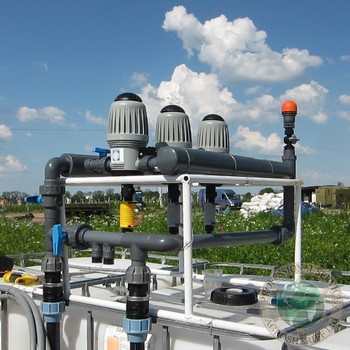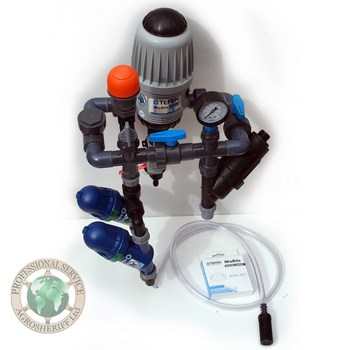 FERTYGATOR FERTYMONSTER-75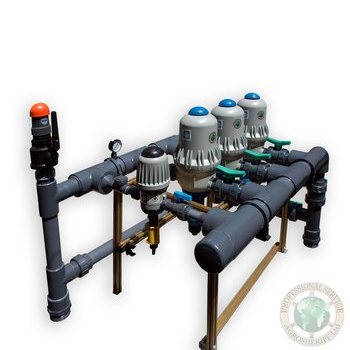 FERTIGATOR 2,5+2,5 FULL HP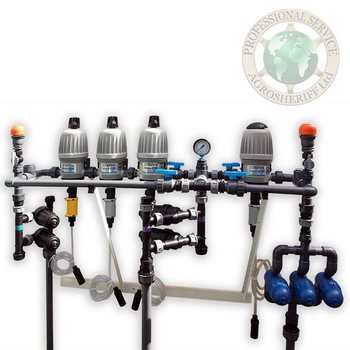 our team
Our team - it is a stable, well-coordinated team of high level professionals. We have long together and actually are a real team.
Testimonial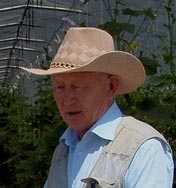 "We work for over 12 years in the greenhouse that you made for us. We grow cucumbers and very pleased by the fact that working with your company. We got not only the equipment but we have received from you agrotechnical technologies and long-term support. It is very important for us. We thank you for your work."
Edige Saburov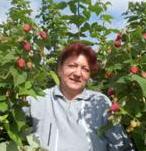 I want to thank you for your products and services! Everything we ordered, works well and gives excellent results for us - a great harvest! The use of Israeli technology has enabled my small business to go to another, a new, higher level. We plan to expand production and will use your equipment.
Svetlana Tatur

OUR PARTNERS

Metzerplas

Amiad

Galcon

Baccara

Mad-Takin

Plasson

Tavlit

Rivulis

ARI

NAANDANJAIN
For more information and answers to your questions, please contact us: